Panorama Silence Apartment Hotel
NEW from 2021 - Beatenhof 3*S Hotel in Dorf Tirol, South Tyrol
Welcome to our 3*S Hotel Beatenhof in Dorf Tirol. We offer comfortable apartments and cosy rooms in a first-class location, with breath-taking views over the Merano basin – all of this just three minutes' walk from the town centre of the Dorf Tirol. Relax and unwind in our big panoramic solar-heated swimming pool, get pampered in our beautiful spa-area with sauna and, above all, feel at home.
Because that's how we want you to feel. Your wellbeing is the prime mission of our small family business. Every single day, we work hard to make our home your favourite place in Dorf Tirol, creating the perfect atmosphere with big and small details. Whether you're visiting for a hiking holiday with the whole family or spending a romantic weekend with your loved one, we're always excited to welcome new guests who, like us, are craving for mountains, sunshine and cosiness.

We're looking forward to welcoming you here with us.

Yours sincerely, the Prünster Rohrer family and the entire Beatenhof team!
SAUNA & SPA
Restoring heat at the Beatenhof
Take a well-deserved break, because that's exactly what our modern spa area with Finnish sauna, infrared sauna and quiet relaxation room was built for. Deep relaxation – just switch off.
Our sauna area »
LIVING WORLDS
Wellness holidays in South Tyrol
Spacious apartments for 2-6 people with breath-taking panoramic views and custom furniture, as well as special extras and loving details.
Our apartments »
New from 2021 - Good just got better!
Entrance area: We have completely restructured and redesigned our hotel-lobby to make you feel at home from the moment you walk through the door. The large windows and comfortable seating areas invite you to linger.

Apartments: For 2021, we gave the Panorama Silence De Luxe C1 and Panorama Silence De Luxe C2 rooms a whole new look!
» In our stylish and newly furnished apartments, the wooden floors, warm colours and high-quality furniture create the ultimate feel-good atmosphere.
» As a special highlight, the extended south-facing balconies offer even more room to relax.

Breakfast: enjoy a moment of real pleasure in our new spacious breakfast-room with adjacent panoramic terrace. Experience an authentic South Tyrolean gourmet breakfast in a new atmosphere!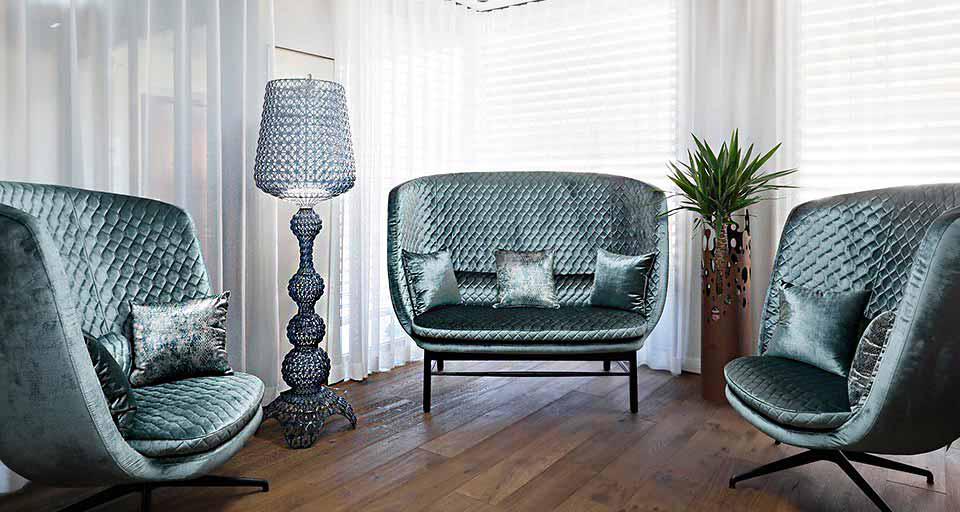 NEW from 2021 - Panorama Silence Appartement-Hotel 3*S Beatenhof
[1/8]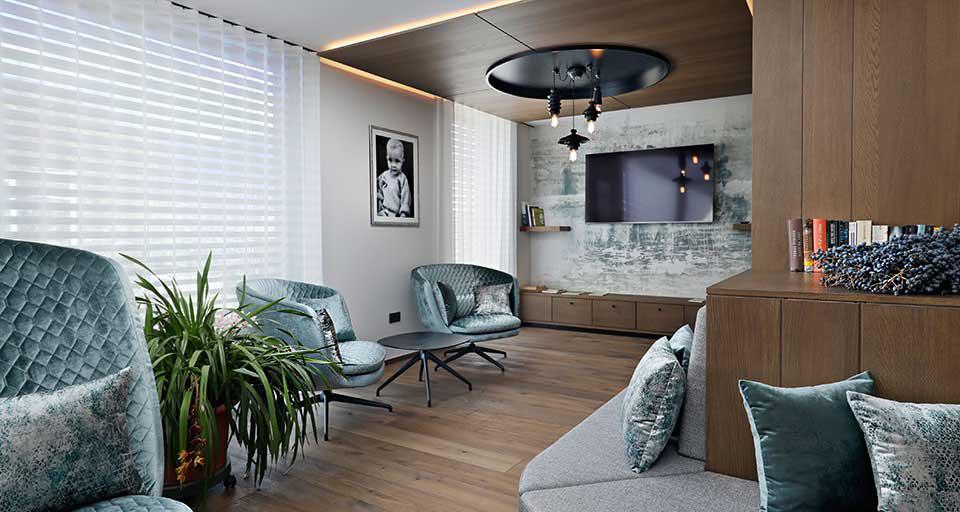 NEW from 2021 - Panorama Silence Appartement-Hotel 3*S Beatenhof
[2/8]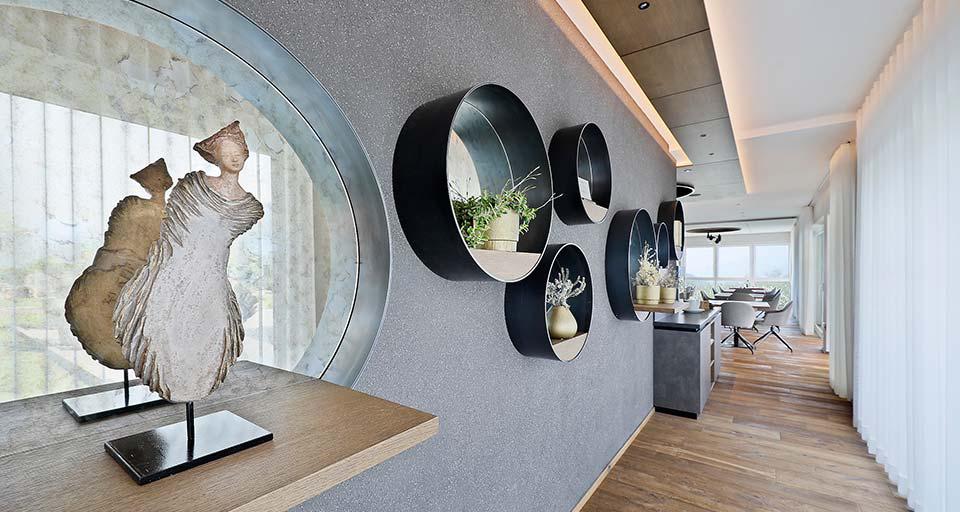 NEW from 2021 - Panorama Silence Appartement-Hotel 3*S Beatenhof
[3/8]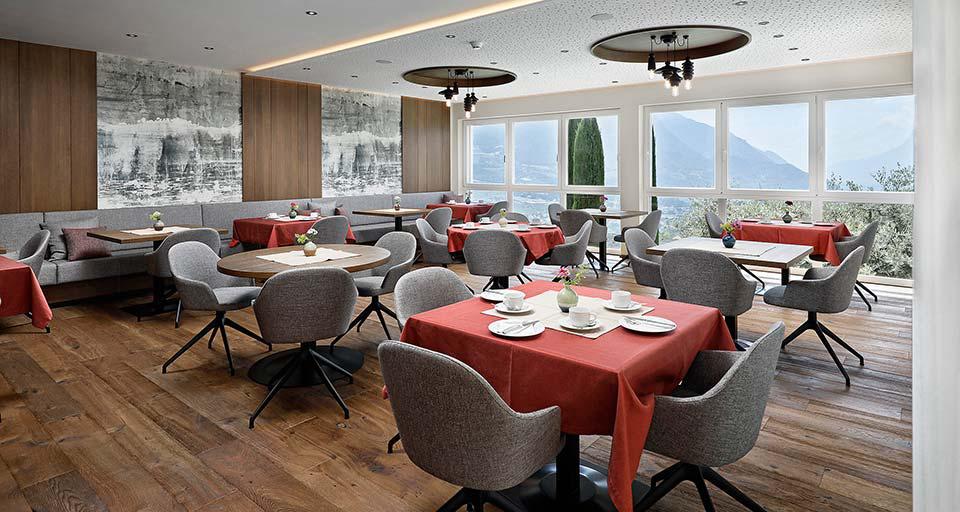 NEW from 2021 - Panorama Silence Appartement-Hotel 3*S Beatenhof
[4/8]
NEW from 2021 - Panorama Silence Appartement-Hotel 3*S Beatenhof
[5/8]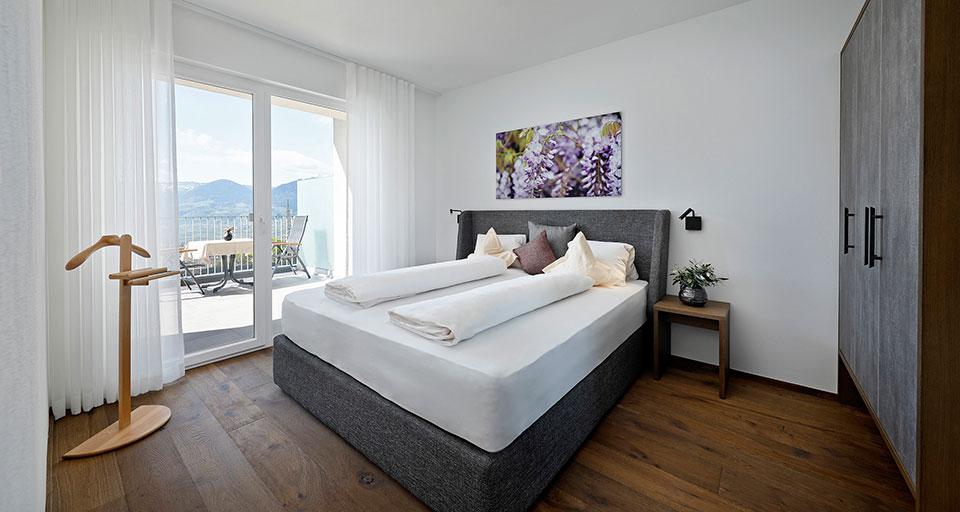 NEW from 2021 - Panorama Silence Appartement-Hotel 3*S Beatenhof
[6/8]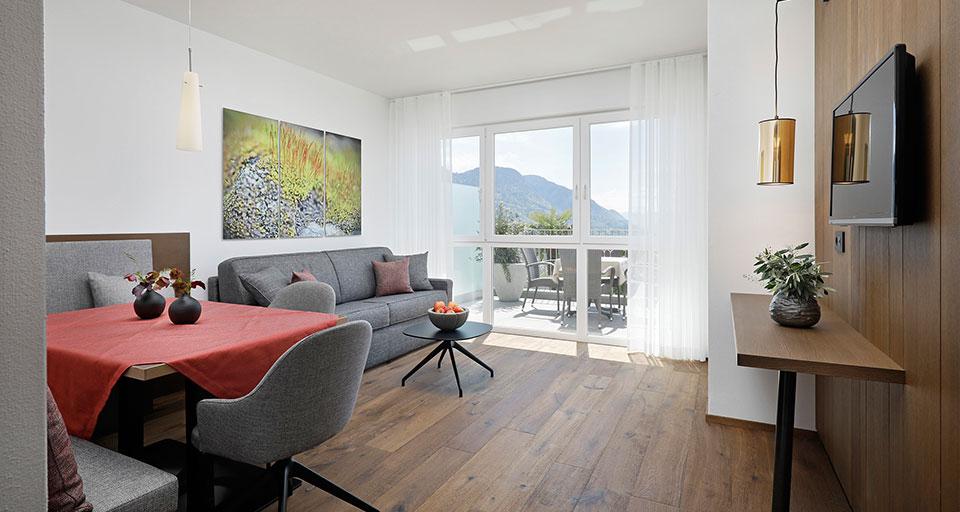 NEW from 2021 - Panorama Silence Appartement-Hotel 3*S Beatenhof
[7/8]
NEW from 2021 - Panorama Silence Appartement-Hotel 3*S Beatenhof
[8/8]